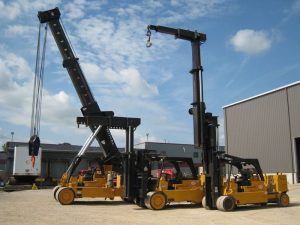 Mosier Industrial Services Corporation
Mosier Industrial Services aims to be your preferred industrial partner. Heavy crane rigging, equipment and machinery relocation, heavy welding, light welding, steel fabrication, Millwright services, concrete work, plant demolition, plant decommission, machining services, you name it and Mosier Industrial has you covered. Our staff is trained and professional and our loyalty to them and our clients make Mosier Industrial a great choice for any need you might have. Thirty years of experience and highly trained staff gives us an advantage over the rest. Call (419)-683-4000 and speak to one of us and see the difference Mosier Industrial Services offers.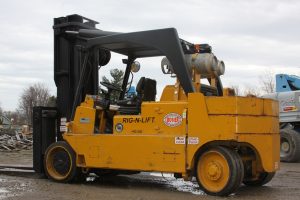 Thirty Years of Serving Ohio and Surrounding Areas
We thrive on what others say can't be done. Not only CAN we get it done, but we can get it done fast, done right and done the first time. Have a tight deadline? We will meet or exceed even the tightest of deadlines. Need something done with surgical precision? Many companies have commended our prompt and efficient jobs and we're confident you will too. Let Mosier Industrial show you the real meaning of service and professionalism. Remember, Mosier Industrial thrives on what others can't do. We do it and do it right. GUARANTEED. Let Mosier Industrial be your choice and experience true excellence.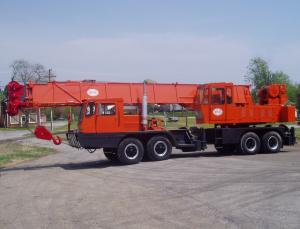 Why Choose Us?
Safety is our number-one priority at all times, continuous training and education ensures our team members are qualified to operate their designated equipment and always keep safety at the forefront of everything they do.
Our success and long history are thanks to our highly trained staff.
We vow to make your project our top concern and promise your expectations will be exceeded greatly.
We support our clients and workers by maintaining a safe and responsible work site while simultaneously delivering on project deadlines.
Mosier Industrial Services can provide custom tailored solutions that will help your company or organization with cutting the costs of tax and insurance liabilities.
ALL EMPLOYEES 10HR OSHA Certified and MSHA Part 46 Certified.
Virtually any machinery can be moved by us in your building or across the city, state even country. We strive for safety, efficiency, practicality and simplicity. The result is incident and injury-free project execution while hitting cost targets, specializing in "on time critical/short-schedule" rigging or equipment relocation projects.
We've undertaken and executed in some of the most dynamic projects and construction challenges the country has to offer. Don't take "It can't be done." Mosier CAN get it done, and done fast!
Demolition and Decomission
Mosier Industrial Services specializes in demolition and decommission services for clients needing industrial facility decommissioning, line decommissioning or plant removal and/or relocation. Due to taxes and insurance liabilities; unused or under cared for buildings can become a cumbersome and unnecessary cost and liability.
Mosier Industrial Services assists our clients in reducing these needless expenses by demolishing, removing or purchasing these unused facilities and harvesting the remaining metal and equipment in a safe and responsible way for recycling or adaptive reuse. Tight deadlines and even tighter expectations are what Mosier Industrial Services thrive on.
Heavy Equipment Relocation
Regardless of the terrain, Mosier Industrial has the experience and equipment to develop the best solution for transporting your structure, materials, machinery and equipment. Mosier's is equipped to handle heavy loads over public roadways or through congested work zones using specific trailers and other transport systems. We excel at what others can't get done.
We are highly-trained machinery moving, rigging and relocation specialists that have successfully handled many relocation projects. Our continued commitment to client specifications and satisfaction ensures that we will deliver just what is expected.
Industrial Surplus
As Industrial Surplus buyers, we will buy anything and everything, old and new scrap, industrial material and electrical equipment large quantity and small. We make it so easy to turn your surplus into cash. We believe that long-term business is good business. Contact us at 419-683-4000 with any inquiries. We buy most types of industrial surplus including but not limited to; Dust Collectors, Cabinets, Motors, Robots, Shop Equipment, Welding, Tooling, Electrical and Fabrication.
Customer Testimonials
"I have employed the services of Mosier Industrial Services exclusively for the installation and site work…. These systems require a team to coordinate transportion of these heavy precast pieces into the kiln…. My experience has determined that the efficiency of Mosier Industrial gives me a distinct competitive advantage… My customers consider Mosier Industrial Services a premium contractor and will ensure that Mosier is employed in their jobs that are complex in nature…"
Joel Filius LWB Refractories York PA
"Whatever the job you seem to have an expert team to handle it from rigging and moving to installing and repairing all types of industrial equipment and tooling."
Jeff Perkins Newman Technology Inc. Mansfield Ohio